Welcome to the Sharon Seventh-day Adventist Church located at 5814 Harford Road in Baltimore, MD 21214-1847. We are a Christian community and would love to have you join our family. To learn more about what we believe you can visit our About Us page. Please join us for Bible Study
Exciting News!  Early Morning Prayer (8:45 am) and Sabbath School (9:15 am) every Sabbath Morning is available on zoom! You can also dial in and listen via phone.
Zoom:  Meeting ID: 857 6639 9532 – Password: Study
Phone: 1-301-715-8592#, when prompted type in the Meeting ID
857 6639 9532#, when prompted type in the Participant ID 495723#. 
                    Church Reopened
                    Sabbath July 10 2021
Effective July 10 2021 Sabbath School will be virtual and in the church.  If you plan to attend church for Sabbath School, registration is required.  Please click on the link below to register. Thank you.
https://www.signupgenius.com/go/70a0549aba82ba6fe3-registration
 
       HELPING THOSE IN NEED ONE BAG AT A TIME
Worship, and Prayer Service
      Watch Services  on Facebook or YouTube 
 Senior Pastor:   Michael W. Dyson
 First Elder:         Calvin Breese

Retired/Assoc. Pastor:  Charlie Jenkins
(Watchman Media Ministries)
W.T.M.R. 800 am     (Camden, N.J.)
W.W.N.L. 1080 am   (Pittsburg, Pa.)
W.W.Y.C.  1250 am   (York, Pa.)
  
Join Us Every Saturday
Sunrise and Sunset  (click here)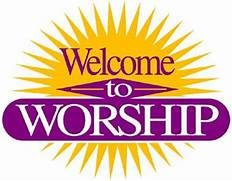 8:45 am Prayer Service

11:00 am Worship Service (Saturdays)

12 noon Daily Prayer (Mondays - Fridays) - 857-357-0254
(access code 435402#)

4:00 pm Spiritual Growth (Saturdays)
ALLEGHENY EAST CONFERENCE
COVID-19 (CORONAVIRUS) INFORMATION (CLICK HERE)
Directions to the Church
Contact number:
(443) 794-7910
Website Questions: email:  JuleneSuggs@comcast.net